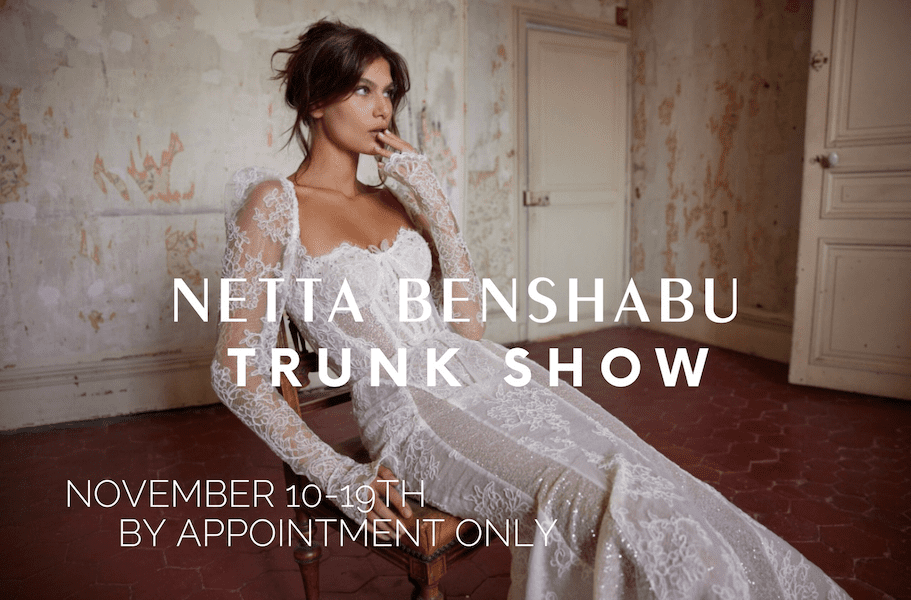 Netta BenShabu Trunk Show
La Rėverie Pre-Fall 00/24
November 10-19th
Inspiration: The name 'La Reverie' means "daydream" in the French language. For this collection, I was inspired by those moments in everyday life that feel like an immersive daydream. The moments where you find yourself drifting into an abyss of happiness, forgetting that reality exists. We created a collection of timeless silhouettes with a unique approach to luxurious fabrications like feathers, 3-dimension florals, and leather motifs. In doing so, we designed a unique daydream within each gown that captured the essence of those special moments that will be created while wearing them. Included in this trunk show will be the highly sought after, 'minis' as well!
Pronovias & More!
Black Friday Blow Out!
November 24-26th
Join Pavane Couture Bridal as we release samples from the popular Pronovias line as well as other carried within our boutique. Sizing ranges from bridal 8 to 14, although dresses are able to be ordered at full price. Book your appointment on our website. Each appointment runs 30 minutes. Don't miss this opportunity to have access to these beautiful gowns in nearly perfect condition!
Nicole & Felicia Trunk Show
2024 Fall/Winter Collection
February 24-26th
The Fall/Winter 2024 Bridal Collection from Nicole + Feliciawill absolteuyl take your breath away! Textures and patterns, hand-crafted florals along with laces unlike any other, this collection is certainly one not to miss!
Lazaro Spring 2022 Collection
Come visit the Lazaro Spring 2022 Collection at Pavane Couture! Lazaro's collection is a sumptuous mix of dreamy romance, timeless elegance and just a sprinkle of diva glam. Designed to enchant and seduce, Lazaro creates frothy ball gowns to sculptured trumpets. Goddess gowns in luxurious fabrics shimmer and bedazzle, as modern florals with botanical motifs capture a brides love for the romantics. Metallic gowns that sparkle under shimmering net and layers and layers of luscious lace for tempting textures. Lazaro creates perfection for a bride's evening under the stars, an opulent ballroom bathed in golden light, or a magical destination far far away.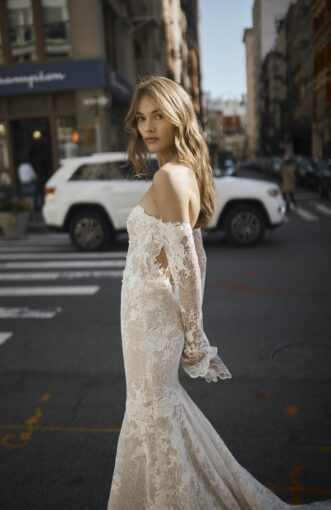 Netta BenShabu Select Pieces
While the line accentuate's itself and is well-known for its unique pieces, the premium level finishes & extraordinarily detailing place the designs into a class of its own. The house collections are among the most anticipated collections in the global bridal couture industry today.
Within each and every gown, Netta imbues her vision. Every gown is a masterpiece designed solely by Netta, crafted with the most delicate high-end laces and luxurious fabrics, hand embroidered with Swarovski's crystals and unique beading and patterns. The cut the silhouette all designed to fit, flatter and accentuate the female form in the most worshiping style.
In the making of every gown the focus is on high quality materials and premium level finishes. Each and every gown in the Netta BenShabu collection is crafted with an eye for detail.